Published on 6th September 2019
Mr Charles Oakes, Owner and Managing Director of Charles Oakes & Co generously donated computer supplies to St George's International School, Luxembourg. St George's students were extremely grateful to receive the IT equipment which included a server, several laptops, desktop PCs and various networking cables and switches. The equipment has helped enhance students' learning by allowing them to programme and experiment by dissecting and reassembling the parts.
Principal Dr Barkei said "the school is very grateful indeed for the generous donation of a number of computers by Charles Oakes which have been put to good use in the ICT provision of the secondary section".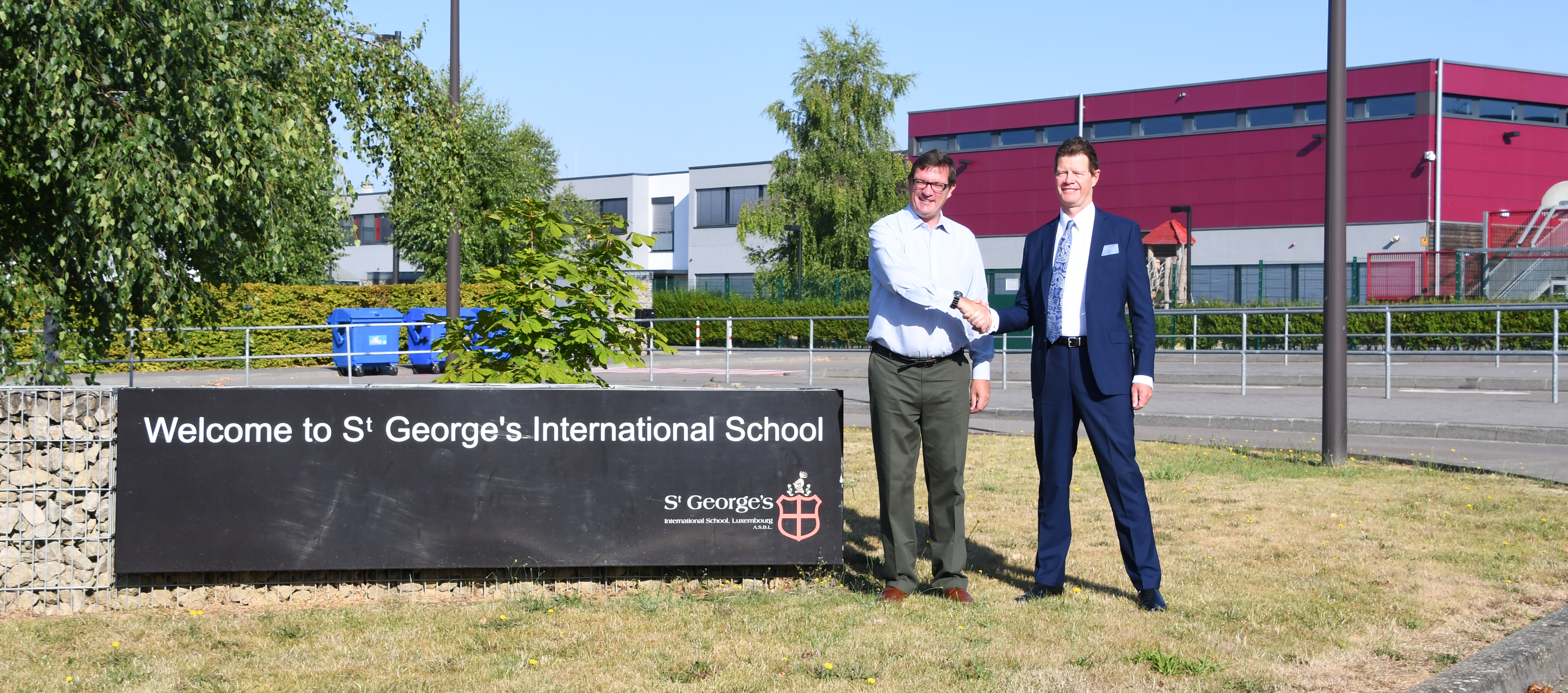 Charles Oakes & Co. is a leading IT Solutions Organisation established in Luxembourg in 2005. Their clients are spread all across Europe and include European Institutions, Agencies and commercial organisations in the finance and satellite sectors. Services delivered range from security auditing and planning, to architecture, to programming. Charles Oakes & Co. frequently deliver under framework contracts resulting from public tenders, offering the major advantage of providing extremely stable and predictable multi-year revenue streams.
« Charles Oakes & Co. sole subcontractor to Big 4 to deliver Consulting Services at major Intergovernmental Organisation located in Luxembourg | Charles Oakes & Co. is actively involved in sponsoring Motorsport! »